On February 20, 2018, leaders from the Barbershop Harmony Society spoke to the Copyright Society of the South regarding a cappella  music, the barbershop-style art form, and the services and programs the organization provides to its members and to singers throughout the world.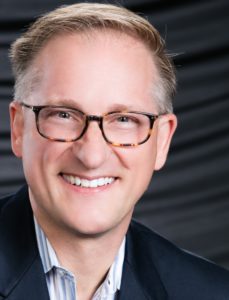 The Barbershop Harmony Society (BHS) is an international a cappella music organization headquartered in Nashville, Tennessee. Established in 1938 and now with 22,000 members in North America and nine other countries, BHS is the largest male a cappella singing organization in the world.  Marty Monson  has served as CEO/Executive Director of the organization since 2012.  Monson's role at BHSincludes building effective partnerships with leading music education organizations;  energizing the relationship with the philanthropic Harmony Foundation International (also based in Nashville); harnessing the power of thousands of man hours of volunteers; placing the Society on a solid financial footing that positions it for significant growth investments; and bringing the joy of harmony singing to people of all ages around the world.
 Donny Rose, Director of Harmony University, manages music education for BHS's 22,000 members, providing barbershop classes, workshops, online learning,
director/conductor schools, and BHS's annual a cappella camp held each July at Belmont University.
Those in attendance also enjoyed a mini-concert from BHS's Everyone In Harmony Quartet, as well as Sweet Lucy Quartet, an all-female barbershop quartet from fellow a cappella  music organization, Sweet Adelines International.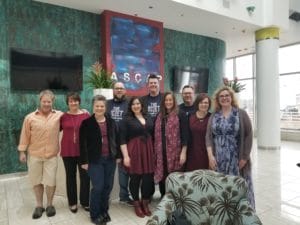 Category: Event Photos, News