BMI is seeking a candidate to fill an open staff attorney position at its Nashville offices. The Sr. Director of Business Affairs will serve as legal support to the organization's General Licensing department. Qualified candidates may apply on BMI's website.
---
Sr. Director, Business Affairs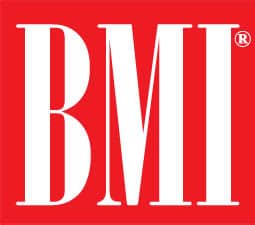 TYPE OF POSITION: Full Time
POSITION: Staff Attorney
AREA OF LAW: Copyright Law; Licensing; Contracts
JOB LOCATION: 10 Music Square E., Nashville, TN 37203

POSITION SUMMARY: Provides legal support for the company's General Licensing efforts by performing the following duties.
ESSENTIAL FUNCTIONS:
Provides legal advice to the company's licensing staff.
Supports and conducts license negotiations.
Drafts new license agreements and amendments to existing agreements.
Prepares written correspondence as necessary for legal communication with customers.
Responds to telephone inquiries requiring an opinion on matters of law.
Manages the infringement process and the day to day operations of the infringement team members.
Reviews and analyzes matters with the legal department for possible infringement actions.
Coordinates pending litigation matters with the legal department.
Responds to day to day business and legal questions made to the company's licensing department by other company departments.
Reviews licensing customer communications for legal compliance and content.
Drafts business and legal memoranda on matters of importance to BMI.

POSITION QUALIFICATION REQUIREMENTS:
Education: Juris Doctor (J.D.) degree.
Experience: Minimum eight years related experience
Skills and Abilities:

Strong knowledge of copyright law
Strong knowledge of Word, Excel, and PowerPoint
Strong negotiation and logical reasoning skills
Effective verbal and written communication skills
Strong customer service skills
Strong management and team leadership skills
Ability to manage multiple projects
Strong interpersonal and organizational skills
Detail oriented with the ability to work independently

QUALIFIED CANDIDATES APPLY VIA: http://bmi.applicantstack.com/x/apply/a2wnzfbrk3ej
Category: News