Webinar: Thriving in the Digital Age: A Conversation with Linda Bloss-Baum at SoundExchange
March 30, 2022 @ 11:30 am

-

12:30 pm
Linda Bl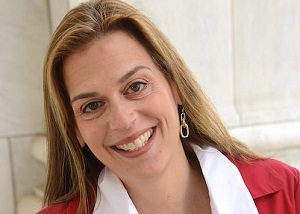 oss-Baum, VP/Government Relations & Public Affairs at SoundExchange (www.soundexchange.com),  will provide an update on their latest programs including the fight to create a terrestrial performance right for artists (via the American Music Fairness Act), new developments in royalties for foreign neighboring rights, an update on digital radio in the US, and other key initiatives of interest to all creators and rights owners.
About Linda Bloss-Baum
Linda Bloss-Baum leads SoundExchange's industry-shaping advocacy efforts in favor of the fair treatment of music creators in the digital age. She represents SoundExchange to critical external audiences, including lawmakers, regulators and industry stakeholders. For the past eight years, Linda has been a liaison between SoundExchange and artists and industry leaders.
Before joining SoundExchange full time Linda served as an independent consultant for SoundExchange and recording artists through her agency, LBB Creative Strategies. Prior to establishing LBB Creative Strategies, Linda ran the Warner Music Group office in Washington, D.C. for six years. She also served as Vice President, Public Policy/Government Relations at Universal Music Group/NBC Universal and Time Warner, Inc.
Linda graduated from Catholic University Law School. She is an adjunct professor at the KOGOD School of Business at her undergrad alma mater, American University, where she teaches a class on "Protecting the Creative Class in the Digital Age." Linda proudly serves on the Board of Directors for the Gospel Music Association.
About SoundExchange (www.soundexchange.com)
SoundExchange is the premier music tech organization on a mission to power the future of music. It was independently formed in 2003 to build a fairer, simpler, and more efficient music industry through technology, data, and advocacy. The only organization designated by the U.S. government to administer the Section 114 sound recording license, SoundExchange collects and distributes digital performance royalties on behalf of 560,000 music creators and growing. Through proprietary music tech solutions that turn data into accurate revenue, SoundExchange has paid more than $9 billion in distributions to date. For more information, visit www.soundexchange.com .