Legislative Updates with Bart Herbison – February 18, 2020
February 18, 2020 @ 11:30 am

-

1:00 pm
GUEST SPEAKER: Bart Herbison, Executive Director of the Nashville Songwriters Association International (NSAI)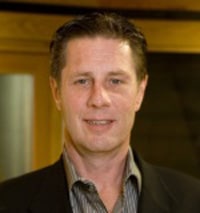 Bart Herbison is Executive Director of the Nashville Songwriters Association International (NSAI), the world's largest not-for-profit songwriters trade organization dedicated to the songwriting profession. Established in 1967, the organization's membership of nearly 5,000 spans the United States and many other countries. With more than 100 chapters, NSAI is dedicated to protecting songwriter's rights and serves aspiring and professional songwriters in all genres of music. NSAI also owns The Bluebird Cafe in Nashville, Tennessee.
Under Herbison's leadership NSAI gained prominence in the national legislative arena. Accomplishments include: · Passage of the landmark "Songwriters Capital Gains Tax Equity Act" in 2006 · Creating the first-ever Group Copyright Infringement Insurance for songwriters and music publishers. · Purchase of the "Music Mill" studios as NSAI headquarters in 2005 · Acquisition of the world-famous "Bluebird Café" in 2008.
A Paris, Tenn., native, Herbison worked as a reporter and spent 14 years in radio before joining the staff of former Tennessee Governor Ned McWherter in 1987. Herbison joined the staff of U.S. Rep. Bob Clement (D-Nashville) in 1988. During the next 10 years, Herbison served as the Tennessee Congressman's Press Secretary, Campaign Manager and Chief Administrative Officer before leaving Capitol Hill for Music Row in 1997.
His first movie role is in "Wheeler" starring Stephen Dorff in the title role, where Herbison portrays himself. He was also featured in the documentary "The Last Songwriter," released in 2017.
****This is a private event for Society members and their guests.  If you are interested in becoming a member of the Copyright Society of the South, contact us today!***