March 24, 2021 – Colin Rushing | SXWorks
March 24, 2021 @ 11:30 am

-

12:30 pm
GUEST SPEAKER:  Colin Rushing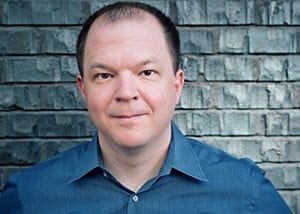 Colin Rushing is Chief Legal Officer for SoundExchange (www.soundexchange.com), overseeing the organization's legal, regulatory, and corporate affairs, supervises rate setting proceedings, directs the organization's enforcement program, and plays a key role in shaping SoundExchange's strategic development.   At this event Colin will discuss SXWorks, the SoundExchange company formed to serve the publishing industry, and also provide a brief update about the latest webcasting proceeding.
Colin originally joined SoundExchange in the role of Senior Counsel for Licensing and Enforcement, in which position he developed a comprehensive enforcement program, advised the organization on regulatory matters, and helped manage rate-setting proceedings.
Rushing is a graduate of James Madison University and the University of Virginia School of Law. After law school, he clerked for the Hon. T.S. Ellis III in the United States District Court for the Eastern District of Virginia. Before joining SoundExchange Colin was an attorney at Wilmer Cutler Pickering Hale and Dorr LLP Washington, D.C., where he focused on intellectual property and media law.
****This is a private event for Society members and their registered guests.  If you are interested in becoming a member of the Copyright Society of the South, contact us today!***