Member Spotlight
Rick Marshall
Copyright Attorney | Consultant
Rick Marshall is a new -to-Nashville copyright attorney and consultant. Before relocating to Tennessee, Rick served for several years as an Attorney-Advisor in the Office of the General Counsel at the United States Copyright Office. While with the Office, he worked on several music-related initiatives, including authoring amendments to the compulsory license covering the reproduction and distribution of musical works and contributing extensively to the Office's comprehensive study of Copyright in the Music Marketplace. Rick has also worked for the RIAA as a law clerk in their Business, Legal, and Legislative Affairs departments and has served as Sr. Staff Attorney to the Chief Judge at Florida's First District Court of Appeal in Tallahassee, Florida. He holds a Legal Masters degree in Intellectual Property Law from The George Washington University Law School.
Kari Barnheart
Director of Music Entertainment, Fifth Third Bank Music & Entertainment Division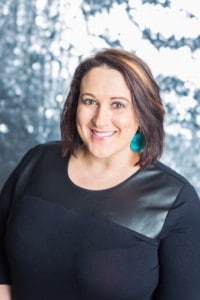 Kari has been a part of the Nashville community since 2010, after having lived in Missouri, South Carolina, and Texas.  Her 10+ years in the financial field began with HSBC where she ran a 32MM branch and led her team to the top 10 out of 800 offices.  Her career with Fifth Third began in 2010 in the Music Row office on Wedgewood.  In 2012, Kari became the Relationship Specialist for 5/3's Music Division and was promoted to Director.  She provides innovative and exclusive services to individuals in the Music Industry.  Kari is responsible for identifying opportunities and implementing processes to ensure efficiency and ease in partnerships with Business Managers, PRO's, and Artist Teams.  She manages and maintains current Client portfolio and relationships while looking for growth opportunities.  Kari also handles daily operation, audit, and office management needs.   Kari collaborates with other Music Team members to create Strategic and Marketing Plans in order to create more Brand Awareness.   Her work and exemplary service was recognized with Fifth Third Bank President's Council Service Award.  She is actively involved in industry organizations SOURCE, Copyright Society of the South, the Troubadour Society, and has held leadership board positions with SOLID.  Kari also serves on the Arts Immersion Council, Muscular Dystrophy Association Fundraising Committee, Nashville Neighbors volunteer, and Sunday School teacher.
Carson King
Associate, Hall Booth Smith, P.C.
C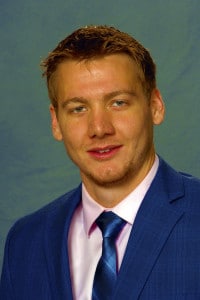 arson has been working as an associate at Hall Booth Smith, P.C. in Nashville since October 2015. He graduated with top honors and numerous awards from the University of Illinois College of Law in May 2015. Before that, he graduated in the top of his class from the University of Illinois with a Bachelor of Science in Accountancy. During law school, Carson cultivated experience in the music industry's legal issues through stints at the United States Copyright Office and Hall Booth Smith, P.C. With training as both an accountant and as an attorney, Carson brings a unique skill set to his practice that makes him a valuable asset in the Nashville music community. Carson also plays banjo, fiddle, and bass (and acts as business manager) in the nationally-touring King Family Bluegrass Band. Carson won the 2009 State of Illinois Banjo Performance Competition. Carson resides in Nashville.