Chelsea Jones
Chelsea Jones's Latest Posts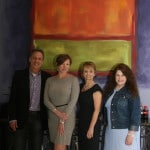 On Tuesday, May 20th Sandra Aistars gave a brief summary of the upcoming events and deadlines for the ongoing copyright policy proceedings. The Copyright Alliance is urging not only business owners impacted by copyright  policy, but creators should be front and center during events/hearings. May 23 – Deadline to submit comments on Music Licensing […]
On Wednesday, April 23, 2014 CEO and President Michael Huppe joined the Copyright Society of the South for an in-depth look into SoundExchange.  The non-profit digital performance rights organization collects royalties for artists and copyright holders.  As the battle continues for all digital performance rights, Michael Hupp is on the forefront of granting rights for […]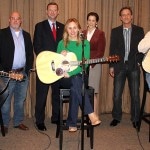 On Wednesday, March 19, 2014 AIMP and the Copyright Society of the South welcomed Congressman Doug Collins to Nashville. That day began with a tour of the Country music hall of Fame, followed by performances from hit songwriters Josh Kear, Jessi Alexander, and Wynn Varble. After the much anticipated writers round Congressman Doug […]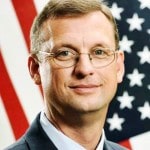 On Wednesday, March 19 the Copyright Society of the South, in conjunction with the Association of Independent Music Publishers, will host Doug Collins (R-Georgia), sponsor of The Songwriter Equity Act. The Congressman's bill will allow a "rate court" to consider other royalty rates as evidence when establishing digital performance rates for songwriters and composers. It […]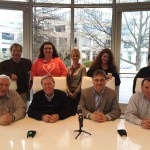 These photos are from the March 2014 Luncheon at ASCAP with Mike Milom, Orville Almon and Matthew Beckett. The event was moderated by Rush Hicks. Pictured (above) from left: (top) Denise Stevens, Ted Goldthorpe, Jill Napier, Kele Currier, Wendi Crosby, Misha Hunke (bottom) Mike Milom, Orville Almon, Matthew Beckett and Rush Hicks.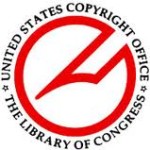 The link to subscribe to the U.S. Copyright Office NewsNet is: https://public.govdelivery.com/accounts/USLOC/subscriber/new NewsNet is a free electronic newsletter that alerts subscribers to hearings, deadlines for comments, new and proposed regulations, new publications, and other copyright-related subjects.  Users can subscribe for a variety of frequency options (immediately upon release, daily, or weekly) as well as a […]
On Tuesday, December 17, Register of Copyrights Maria Pallante visited the Copyright Society of the South. She provided an update on legislative and copyright office changes and discussed several court cases on copyright and technology and the proposed Next Great Copyright Act. See photos from the event below. Pictured (above) from left to right: Copyright […]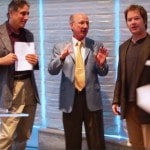 The December 2013 Luncheon was held at ASCAP, with guest Stan Soocher's annual "Year In Review". It was great to have Stan at the Copyright Society of the South again!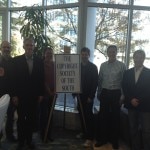 This photo is from the November 2013 Luncheon on copyright terminations. Panelists  Lewis Anderson, Linda Edell Howard, Duff Berschback led a stimulating discussion at the monthly meeting.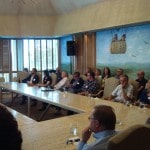 On September 17, 2013, David Israelite joined the Copyright Society of the South to discuss publisher revenue streams, licensing issues in the digital space, upcoming changes in the U.S. Copyright Act, and other areas the National Music Publisher Association is involved in on behalf of music publishers. It was a pleasure to hear from the […]